We want to help beer drinkers make the right purchasing decision and not buy bad tasting beer. We want you to be overly satisfied when drinking beer, not overly disappointed. Nothing is worse than wanting to try a beer to find out it tastes terrible. At southaustinbrewery.com, we provide honest reviews that are straight to the point, not so that the average Joe can't understand what were talking about. We're here to help you, and to hear what you have to say about brews as well!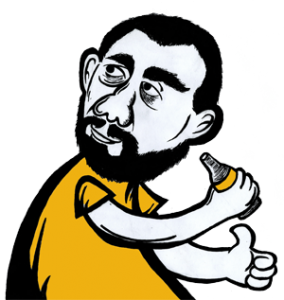 Dan will try any beer that crosses his path no matter what the ingredients are. He will provide promising reviews that are straight to the point. His favorite strange concoctions are Rogue's Bacon Maple Ale and The Porterhouse Brewing Company's Oyster Stout. Daniel claims that the craziest beer he ever drank was the Oskar Blues Brewing Company's GUBNA. With 10% ABV (alcohol by volume) and 100 IBUs (Internation Bitterness Units), GUBNA packs an explosive punch that will knock you from your feet. It is advertised as a Hop Grenade in a Can.
About Austin Brewery Tours
After a few years working different jobs in various industries, I decided to start my own business. This business was a service ferrying drinkers to and from the bars and clubs. At this time the only options that I knew of were taxis, limos, or party buses; this was pre-uber. I knew how expensive and chaotic taxis were and I thought Austin could use a group transportation service that was affordable and easy. So I spent my entire "life savings" of $10,000 on my first passenger van; leaving my family and friends bewildered to say the least.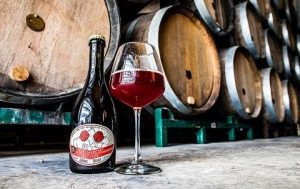 In 2010 I began tasting Austin beers and noticing the Craft Brewery Industry. Instead of revelers calling us to take them to the usual dives and clubs on Sixth Street and Downtown, people wanted to visit the fast-growing breweries scattered around the area. After uber and lyft took over the job of driving drunk people–and they do it well–I decided to focus on brewery tours and events where pre-arranged hourly charter services were needed.
Slowly but surely, with the help of some wonderful people, our little company has grown and we have been able to buy brand new luxury vehicles and hire professional, talented drivers to help us continue to grow.
So when you're in town and you want to find out what all the brewery hype is about, please give us a call!