found myself downtown one day last week and stopped by "The Beer Company" for lunch, a brewpub I was excited to visit after seeing that they had won a Gold Medal at the Great American Beer Festival in Denver last month.
The Beer Company is located at the edge of the Gaslamp District at the corner of Broadway and 6th Avenue, a pretty busy intersection. From the street, you can see the brewing operation through several large plate-glass windows.
I found the big, open space fairly slow for a late lunch on a weekday.  Being by myself I grabbed on spot at the bar, with my back to the brewery, rather than choosing from the available tables. The bartender gave me a copy of the current guest beer list, which was impressive, but I opted to do a taster flight of house beers; all of which I thought were good.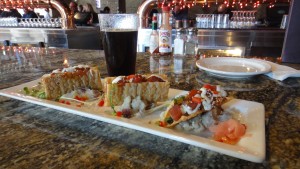 As I looked through the menu I immediately was intrigued by the "Ahi Saku Tacos", and asked the bartender about them. He highly recommended them saying that they were once offered as a special and were so popular that they put them on the regular menu. The tacos were presented beautifully and are basically just 3 won tons folded in half and fried to form a taco shell which is then stuffed with sashimi-grade tuna. This is what California Fusion is supposed to be. They really were fantastic and I highly recommend them.
As I was finishing my lunch a guy sat down a few stools from me and was looking at a laptop. I soon learned that he was Kirk Roberts, the brew-master at The Beer Company.
I talked to Kurt, a super friendly guy, for a while and congratulated him on his Gold Medal in the Barrel-Aged Old Ale category. He told me that he only made one barrel of the award-winning brew and that only one keg remains, a keg which will go on too much fanfare sometime this week to celebrate San Diego Beer Week.
Kurt told me he had several other barrel-aged beers that would be going on soon and showed me several barrels he has tucked in a corner aging. He then hopped back on top of the 15 bbl brew-house to transfer some beer to a fermentor.
I really had a great lunch down there and it will be one of my new regular stops when I'm downtown.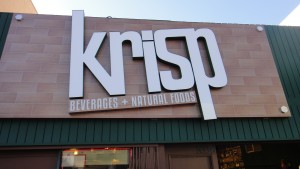 From there I walked about a half-block to "The Best Damn Beer Shop", which is now inside of a market called "Krisp", an updated, fresh makeover of the old "Super Jr. Market". They still had the same amazing selection of beers on hand, although they have re-arranged some shelving and coolers.
As I was leaving I noticed that they added "The Best Damn Home Brew Shop" to the front of the store, so all the urban-dwelling home-brewers now have a convenient place to buy hops and yeast and what-not.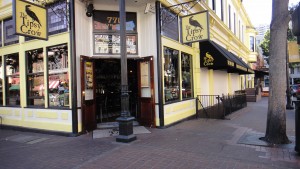 Last, I stopped in "The Tipsy Crow" to see what's up and to see what kind of craft brew they had on hand. This is a bar that goes way back for me, back to my days living downtown when this was a hot-spot called "The Bitter End". The inside of the place is still pretty much the same. Three-stories with a bar on each level. There is a stage for live music downstairs and the upstairs is a little more swanky than the rest. I found there to be a fairly small, but good, selection of craft beers on draft and a lot of craft beer available in the bottle. The interesting thing I saw was the "Beer Exchange", a computer-managed system in which the price of each beer on draft changes as more people buy/don't buy it. So if a bunch of yokels come in and start buying rounds of Bud Light, the price of Bud Light will go up while the price of, say Sculpin, drops. I guess that the system could work for or against you. I'd like to stop in some night when they are busy and watch the board to see what happens.
It was a good afternoon and it's great to see so many good beer options downtown. This week is Beer Week here in San Diego and hopefully, I'll make it out to an event or two and be back in the next couple of weeks with an update for this site.
Cheers!
More from The Beer Company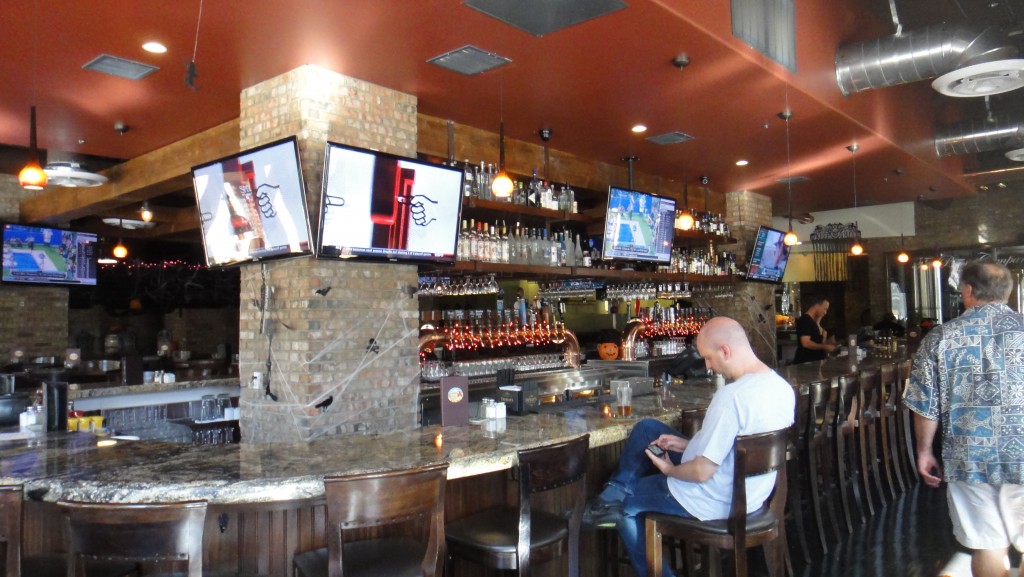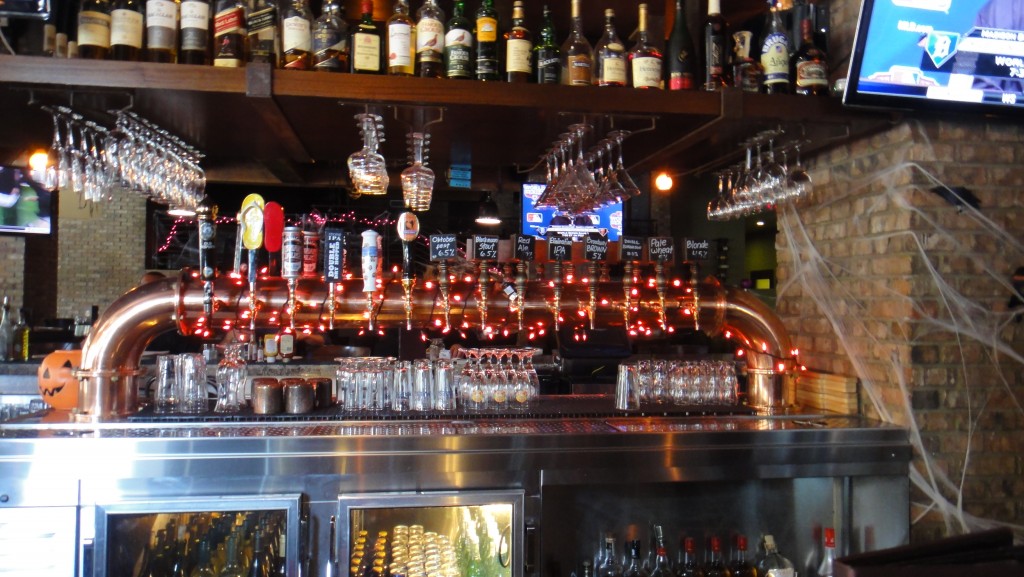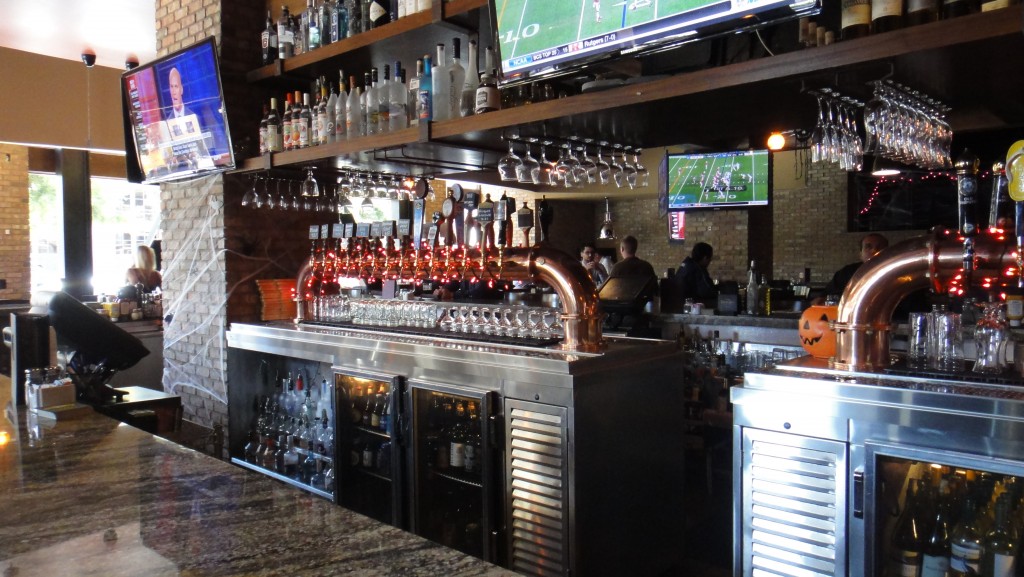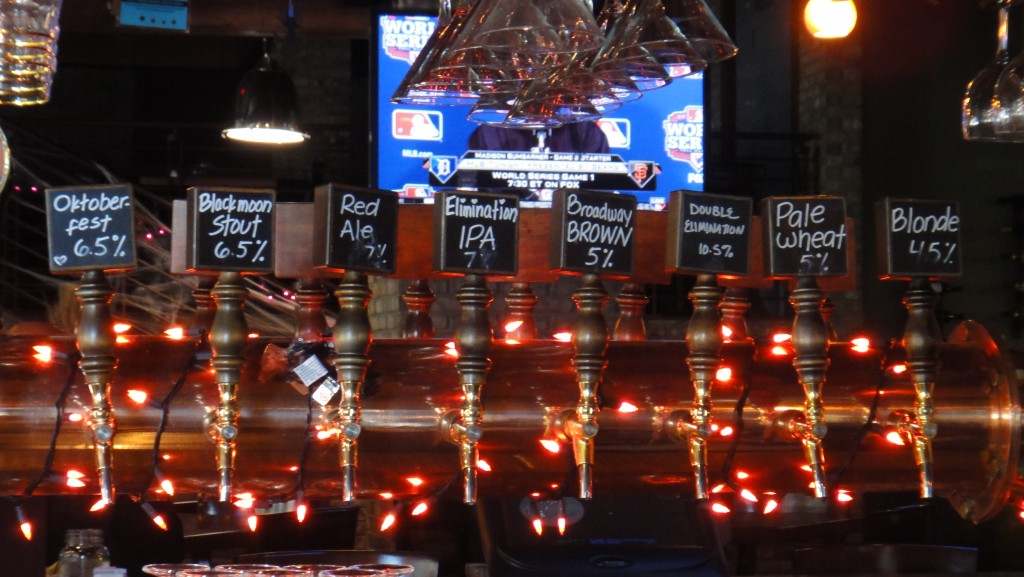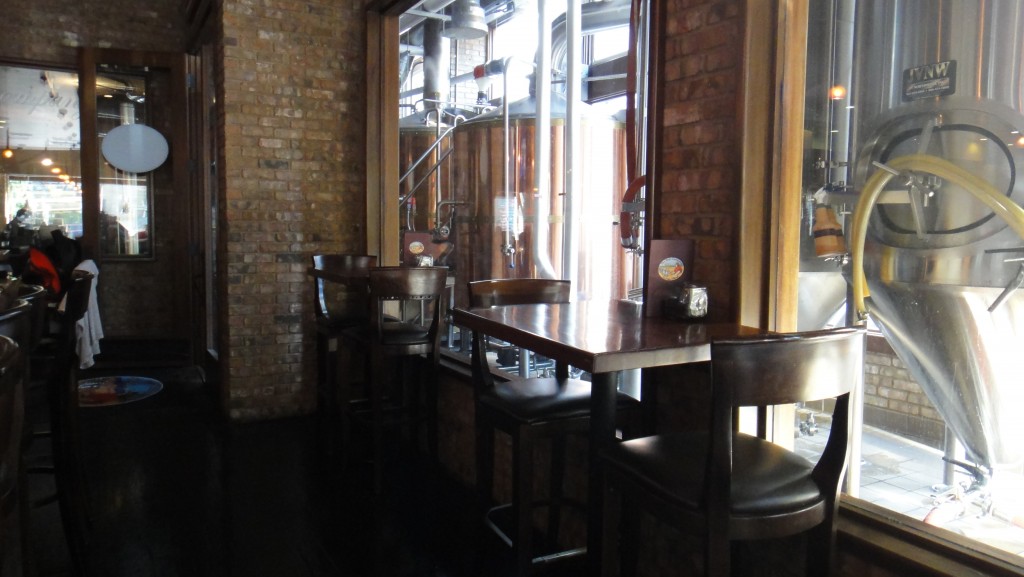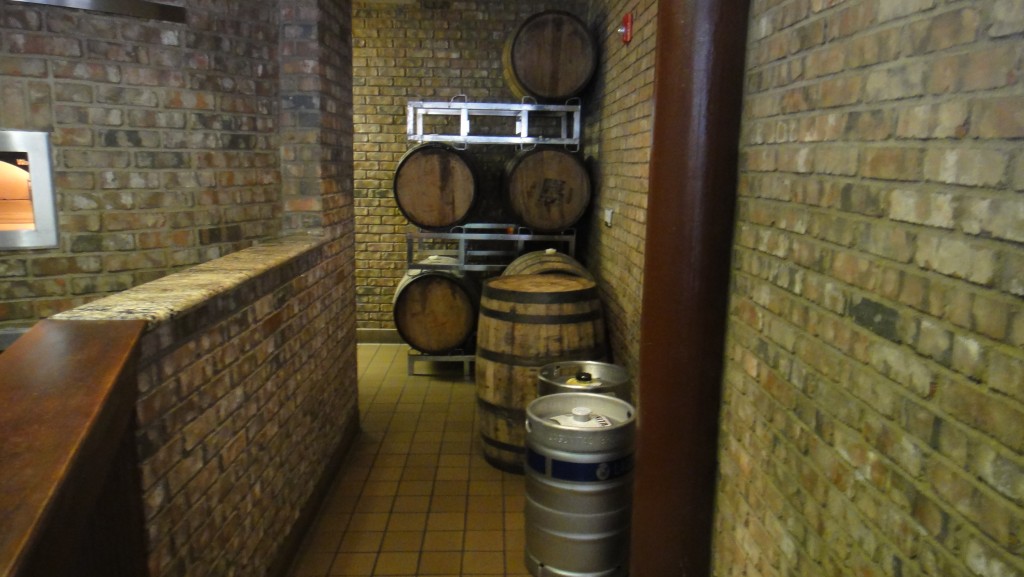 Best Damn Beer Shop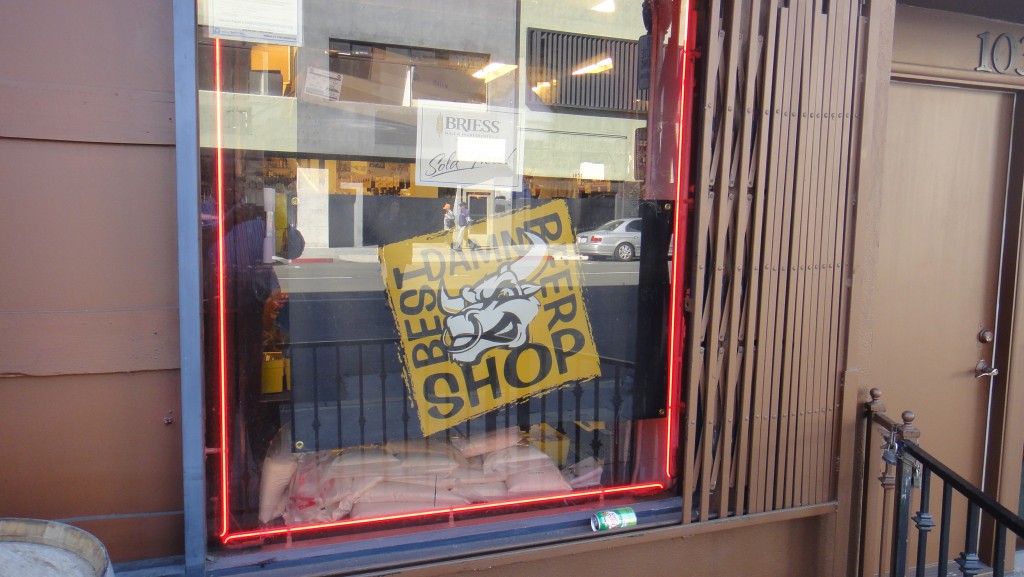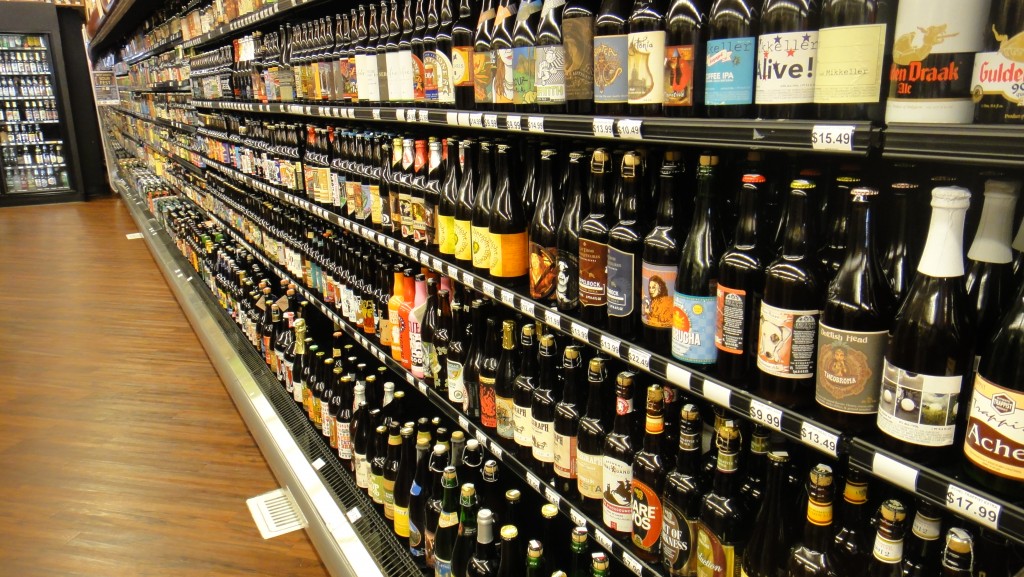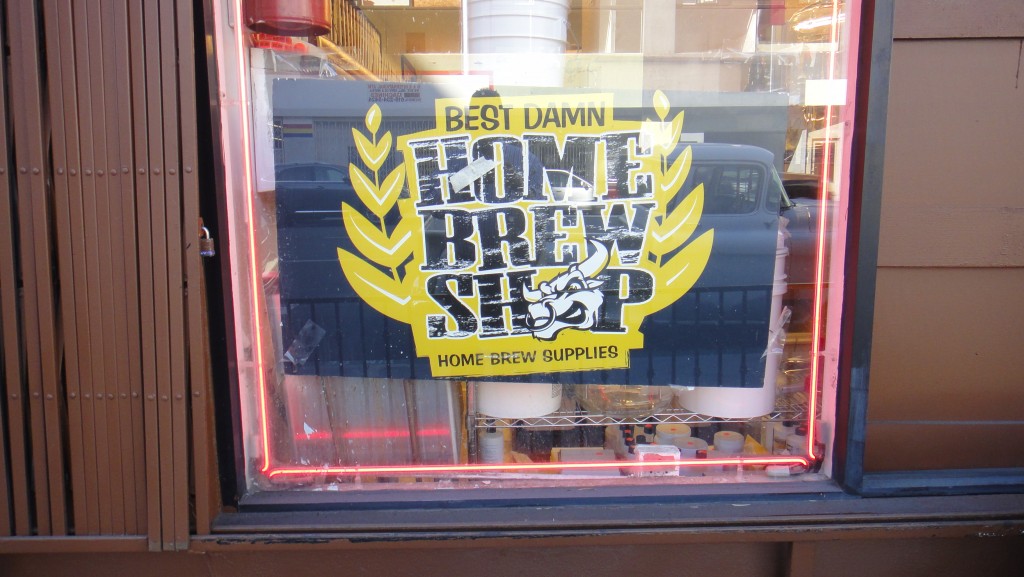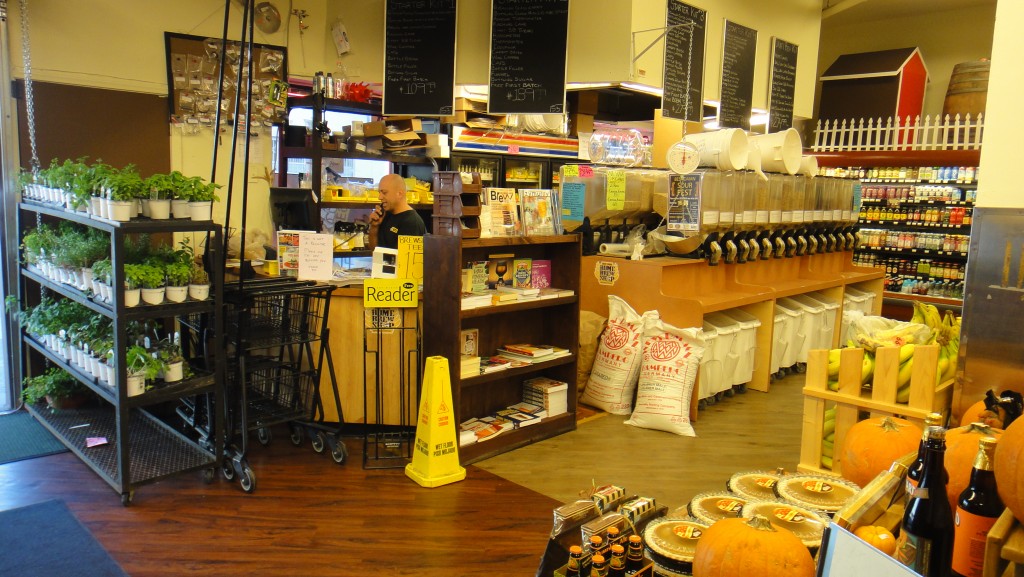 Tipsy Crow